In organic agriculture (OA), the key to success lies in prevention, an area in which the choice of varieties is of paramount importance.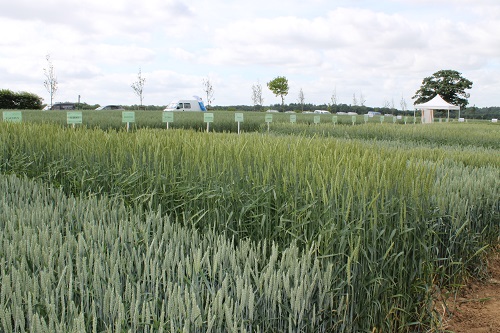 In addition to its importance for crop quality, ability to compete with weeds, and lodging resistance, the choice of cereal variety is often the only tool available to combat the development of diseases. For several years, the CRA-W, in partnership with the Liège Provincial Centre for Plant and Vegetable Production (CPL-Vegemar) and the Centre for Agronomy and Agro-Industry of the Province of Hainaut (CARAH), has been running a network of trials for wheat, triticale and spelt varieties in order to provide farmers with standard varieties for organic farming conditions.
These data from several years of testing allow us not only to identify varieties which are adapted to OA and its specific characteristics – through resistance to diseases, ability to compete with weeds, ability to thrive with sometimes limited access to nutrients, lodging resistance in the absence of growth regulator, etc. – but also, in the case of wheat and spelt, to assess their suitability for baking in a context of increasing demand for breadmaking cereals.
Among the varieties tested over the last three years, the Renan, Lennox and Oxebo wheat varieties have very similar disease resistance profiles but give very contrasting yields. Oxebo is a highly productive variety which has poor breadmaking qualities, while Renan is the exact opposite. Lennox, on the other hand, is an intermediate variety, which offers an acceptable level of quality without too much compromise in terms of yield. Farmers interested in growing breadmaking cereals need to identify a variety that will present high quality consistently over time, in order to meet the expectations of the industry.